Healthy Living By Lucia
the Mediterranean Diet
Weight Loss Center in your neighborhood
Learn how to get

the body you want
Our weight loss programs follow the principles of the Mediterranean Diet. We will teach you simple strategies that will give you the tools to get the body you want!  And the meals taste great!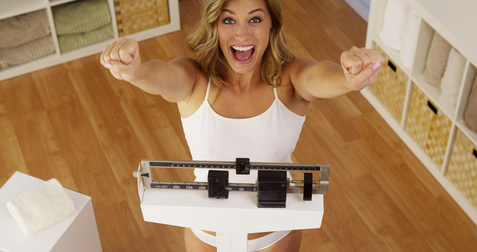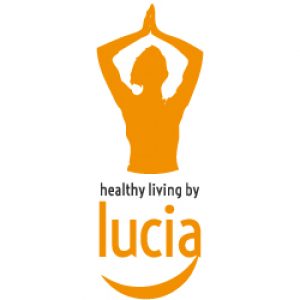 tell us about you…

what would you like for yourself?

what has been a challenge for you?

We are here to help!
Testimonials
Lucia has made such a significant difference in my life. I met Lucia when I attended a talk she gave on her "Purification Program", a 3 week program of cleansing and detoxification that promised to transform your life. I was intrigued. This didn't sound like the usual 3 day cleanse program of just drinking juice. I'd recently lost 20 pounds on my own, but I'd reached a plateau and the weight wasn't coming off anymore despite my efforts. I wondered if her program would help me. Prior to our first appointment Lucia had me complete a detailed questionnaire about my health and daily living habits. Lucia's knowledge, confidence, and warmth won me over and I started the Purification Program. The results were astounding; I learned to live without sugar (an issue for me), I learned to eat and enjoy foods I really liked, I had more energy, I was sleeping better, and the weight began to come off. After the 3 week program I didn't want it to end!! I've now been seeing Lucia for over a year. I've dropped the 20 pounds I wanted to lose and I feel better than I have in years. Lucia also saw me through a stressful time of surgery that I had on my back, which was completely unexpected. Her detailed knowledge of what the body needs to heal and how to adjust my program and balance it with different supplements I needed was instrumental in getting me back on my feet and moving again. My surgeon has been amazed with my recovery. The supplements that Lucia can provide are like nothing I've ever seen or taken. They taste good! They're made from real food and have none of the awful aftertaste I've experience with other protein or vitamin products. Lucia was truly the change I needed in my life and became a lifesaver when I really could have just slipped backwards. I can never express well enough my appreciation for all she has done for me!!

I was recently referred to Lucia by a friend who was "transformed" with a weight loss of nearly 30 pounds and who managed to keep it off for more than a year. With a leap of blind faith, 14 weeks later and twenty-five pounds lighter, I knew that Lucia and her prescribed regimen were the answers to my lifelong food and sugar addictions. Lucia is just amazing! She is wonderful with people and extraordinarily knowledgeable about food and the human body. She is also more than willing to tailor a weightloss plan to one's desires and idiosyncracies. The plan itself, along with the supplements and more-than-enough real food, are totally manageable, with little, if any, hunger or sugar cravings. There is nothing better than "healthy living" and no better "coach" than Lucia

I was thinking of writing Lucia to thank her…The wild yam complex is the best product I ever tried and I tried several. I am so thrilled with this product, I hardly experience any flashes during the day or night now. Every so often I may get up with a sweat but nothing much compared to how I was. This product for me is a Blessing! I take three in the morning daily, I'd like to see if I can bring it down to two a day. Also, the Colax is another great product better than gastro fiber...I have not taken Amatiza which is a Rx since I started the Colax. I take it twice a day, am and pm., another fabulous product for me

Love quinoa! Big thanks to Lucia Lobraico for changing my life! Here's to a great and healthy 2014!!

I have struggled with my weight, joint pain, hormone imbalance and a lot of night sweats for the past few years and decided it was time to really concur the problem.  I was not going to mask the problem anymore, I wanted to find the cause.  Lucia was the first person that I thought of since she has helped so many others and I have seen the results first hand when we worked together a few years back.  She made me feel so comfortable when I spoke to her about my issues and helped me understand where they were steaming from.  Just after our first visit and talking to her about my problems I felt better.

I began with a detox program and after about 6 days I already noticed a change and began feeling much better as well as began to lose weight.  Lucia has taught me how to eat properly and has put together a wonderful supplement program along with a morning shake  regimen that is easy and satisfying to accomplish my weight loss goals and to get me on the right track towards getting healthy. Thank you Lucia for the daily support you give me, you are always there when I need to talk or ask you a question.  I continue to meet with Lucia and know that it will take some time to reach my goals but there is no other person that is so supportive, knowledgeable and welcoming that I would want to go to.  Lucia does an assessment with each person and gears every program towards your personal issues.  4 weeks later, 12 pounds less, and very little joint pain upon waking up, I know that I am on my way to my healthiest me! I cannot thank you enough Lucia!

I decided to see Lucia because I felt that I had no longer any grasp on how to eat healthy. I noticed that I could no longer starve myself for a week and lose weight. My body was changing and holding on to all the extra weight in my stomach area. I was sluggish had no energy and by the time I got home from work was exhausted.Lucia made me feel comfortable immediately. I was able to express to her what was going on and she is so easy going and listened to everything I had to say. She was able to read exactly what was going on with me. She was very informative I learned about food and how your body breaks it down. I learned how to listen to your body. She taught me how to recognize symptoms that food could be causing or the lack of food could be causing that I would have never been aware of. The nutritional assessment was mind blowing and right on target. Lucia started off slow for me as not to overwhelm me and she provided me all the tools and information I needed to have a start on my new way of life. Lucia had a great follow up with texts appointments and kept me motivated throughout the plan. I am ecstatic about the results. After being on the program 95% of my symptoms have disappeared and I feel like 100% better. The level of service has been excellent. She was always available. I could text her and she returned my text immediately. I never had to wait for days to get my answer. I would definitely recommend Lucia. This is by far the best program I have ever been on. The recipes are fabulous!

For those of you who are searching for a healthier (and better looking!) body I strongly encourage you to consider working with Lucia Lobraico. Although I had been working out for many years and watching what I eat (so I thought), I was still carrying a bit more weight than I liked. I was exercising every day and was finding nothing I did impacted my ability to lose weight. As with most of us the weight settled in the waist area and changing exercise routines was not helping. Lucia did a great job of diagnosing nutritional areas I could adjust to reach my goals. Lucia took a common sense approach by asking what my lifestyle is and realistically what I could achieve. By taking the time to understand my life and goals, Lucia was able to give me a plan to help me lose weight, eat healthier and feel better about myself. Yes, you must commit, work hard and be disciplined, but honestly with Lucia's help, it's easier than you think Lucia is very easy to communicate with and is very responsive to any inquiries you may have. Lucia is very accommodating to your schedule so meeting with her is not an issue. This is only part of my story. My daughter had chronic migraine headaches. After years and years of meetings with neurologists and going to headache institutions I talked to Lucia about this problem. Lucia said to please bring her in. I am happy to state that my daughter is almost headache free. I cannot thank Lucia enough for her ability to have such an impactful change in my daughter's lifestyle and happiness. For that alone I will be forever grateful to Lucia. I have been a client of Lucia's for years and I would recommend Lucia to anyone who would like to have a happier and healthier life.